Our History
The law firm that is now known as Stone and Hayes was founded in 1947 by Douglas C. Stone. Originally, Mr. Stone's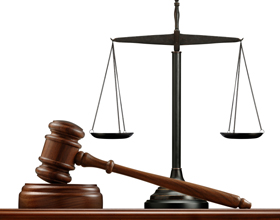 practice was general in nature, with a special emphasis on representing the insurance industry and their insureds. Since then, the firm has evolved, but has continued its emphasis on insurance defense. In addition, the firm now enjoys a practice related to real estate closing services for both individual and commercial transactions.
Jack H. Hayes, Jr. began the practice of law in 1980 and joined with Douglas C. Stone, in a firm that eventually became known as Stone and Hayes.
Although Douglas Stone has passed on, Mr. Hayes has continued the practice to this day.
Mr. Hayes' primary practice involves litigation matters in representing both corporations and the insurance industry. He handles a variety of such cases, including construction litigation, insurance defense, corporate defense, professional malpractice defense, and general insurance defense. He practices in the Circuit and County Courts throughout North Mississippi and in the Federal District Courts within the state of Mississippi.
In addition, Stone and Hayes has an active real estate closing department. The firm is an agent for The Security Title Guarantee Corporation of Baltimore, is also an approved attorney for many banks in Columbus, Mississippi and throughout North Mississippi. The firm provides a variety of related services, such as title examinations and closings, throughout the Golden Triangle region of North Mississippi, including the counties of Lowndes, Clay, Noxubee and Monroe.
This firm is a member of ALTA and DLTA. We strive to be compliant with the ALTA Best Practices. Our written policies and procedures manual for CFPB compliance is available upon request to all lenders.
Stone and Hayes has been serving individuals and businesses in Mississippi for over six decades.
This firm welcomes all inquiries. To contact Stone and Hayes, please call (662) 328-5021 or by emailing one of the staff listed on the CONTACT US page. Practice Areas Construction Insurance Corporate Malpractice Real Estate